Base Kodiak MWR Vehicle Storage Lot
(907) 487-5108
As a service for authorized MWR patrons, a limited number of storage spaces are available within Base Kodiak's designated storage lot(s) for various rolling stock, including vehicles, recreational vehicles, motor homes, boats, trailers, and/or any other item (s) approved by the Commanding Officer. Stand-alone camper shells and truck caps are prohibited.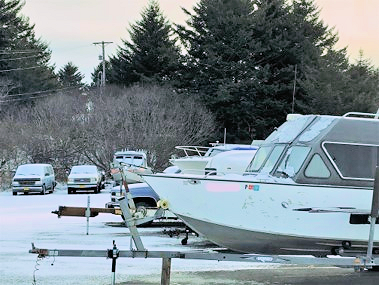 Space availability is prioritized in accordance with the Coast Guard MWR manual. Active-duty members will be given priority for spaces. Due to assignments and transfers, space occupancy will be reviewed annually on June 1. Storage lot space is available to all eligible MWR patrons living on or off base. Patrons will be assigned a space within a lot and will be issued a key or other access method.
Click here for Rules and Regulations pertaining to the storage lot.
All patrons are required to submit a signed User Agreement Application
and Certification of financial responsibility/Liability Release prior to being issued a space.
Storage space payments can be made on a monthly, semi-annual, and annual fee basis at the MWR Office located in the Base Gym complex. Storage spaces are available at the Windrider Avenue Storage Lot on Base (near the Bowling Center). Additional storage lots will be available from MWR soon.
Fees and Payment: Any item approved for storage is subject to fees payable to the Base Kodiak MWR program.
The tier pricing is as follows:
Tier 1: Active-duty (AD) members living in Base housing, AD members assigned to Kodiak or tenant commands living on the economy.
Tier 2: Base Kodiak permanent party civilians (i.e., GS, WG, CGES, and NAF).
Tier 3: Active Duty assigned outside the Base Kodiak local area.
Tier 4: USCG/DoD Retired, Base Kodiak Contractors, Veterans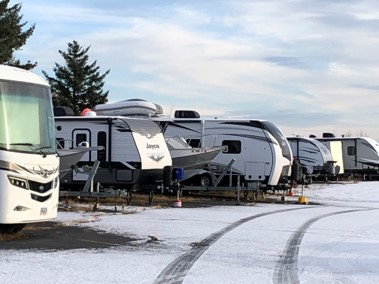 Fees are payable one month in advance. Late fees of $10.00 will be charged for payments received more than 14 calendar days late. All checks must be made payable to "Base Kodiak Morale Well-Being and Recreation." Credit card payments can be made in the MWR Office (open Monday – Friday from 8am – 4pm except holidays) or by calling the MWR office at 907-487-5108.
Any tenant that fails to make payments for three (3) months or more will be considered delinquent and their item(s) will be subject to removal at the tenants' expense and their privilege to use the storage facility will be revoked on a permanent basis.
For additional information please contact the MWR Office at 907-487-5108.